today i want to talk to you about this company which provided us with the best rc onroad\offroad tires and engines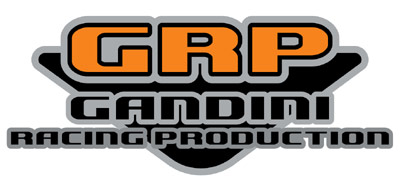 BACKGROUND
GRP was founded in 1994 by Maurizio and Stefano Gandini, and it became soon the technological point of reference in the field of RC racing tire production. Today, we can surely assert what the market shows: GRP is the worldwide leader in this field.
The ongoing technological innovation of its products, and the fast evolution of its production systems, has allowed GRP to reach this position on the market.
After having undertaken also RC engine production from 2006 to 2008, on 26th of May 2009, a huge fire burnt down and destroyed completely GRP.
After having recovered by this tremendous incident, Gandini's brothers have restarted with their business activity, choosing for good to concentrate all their financial and technological sources on tire production, to confirm and develop their leading worldwide position, they held before this serious mishap.
Starting from June 2009, a new firm was founded called MRP, keeping our brand name GRP Tyres.
PLANNING, RESEARCH & DEVELOPMENT
One of the main strengths of MRP is the high technological content of its R&D, applied for the set up of new products.
Planning avails itself of the latest computer-aided design program CAD 3D, and a separate unit for rapid tooling system, to view the prototypes before mould production.
There is also a lab for the study, reproduction, modification and development of rubber compounds through the aid of cutting-edge electronic devices.
PRODUCTION LINES
Almost all types of tires, both moulded rubber and rubber foam ones, are produced with automatic machineries, in a department at MRP.
These machineries are used to mount the tire onto the wheel, to perform the complete gluing, and consequently the external truing of the finished tire.
DISTRIBUTION CHANNELS
Another strength of MRP is the new worldwide business policy.
Our new PRP program (Price Reduction Program), is completed by a new official MRP e-commerce where the end-user can purchase finally GRP Tyres.
RACE AND VICTORIES
All our GRP technology and quality is clearly highlighted by the results obtained at all majors races and competitions. All best worldwide drivers in all categories use GRP Tyres.
Our official drivers are a key point in testing tires on track during the development of new products and our qualitative policy foresees that only and exclusively series tires are used by our official drivers which are perfectly the same as those sold through our worldwide distribution network or directly through our new e-commerce.
15 WORLD TITLES
25 EUROPEAN TITLES
162 NATIONAL TITLES.
i love this company but unfortuntly the engine production line was stopped since the fire accident in may 2009 as i can remember but im not sure of the date long time ago i accidentally red an article about the fire accident when i was searching for buggy onroad tires

i hope they reproduce engines and parts so i can equip my cars with